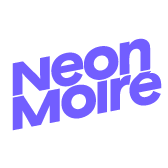 Neon Moiré is an curated event guide to the world's most interesting visual culture happenings and exist of a monthly newsletter and a website.
It's difficult to keep track of all of the great talks and events happening in our digitized world. 

If you have more information or details for any of the events listed, or information on a event we might have missed, please fill out this form and we will update our page.


Start